Show Me the Eats
Web Platform
THE CHALLENGE
A global pandemic. Restaurants in crisis. And a web platform that couldn't keep up.
As the COVID-19 pandemic closed dining rooms across the country, restaurants were struggling to adapt to the new reality of their business. Show Me the Eats was a concept aimed at helping people in Chicago and more broadly find restaurants that were still serving food, whether for pickup or delivery, and give restaurant lovers an opportunity to support local business owners.
Show Me the Eats gives its users an opportunity to support local restaurants during the COVID-19 pandemic, while enjoying delicious food via curbside, pickup, or delivery.
The team behind Show Me the Eats initially set up a barebones Wordpress site, but they quickly realized that they needed a platform that would be able to scale to the volume of traffic they were already seeing. They approached WolfCo for help with a web platform that could scale to tens of thousands of restaurants, with an admin experience that would make it simple for them to upload and manage the deluge of listings they were receiving from restaurants.
THE SOLUTION
Rethinking restaurant search for the age of coronavirus, and beyond.
Within the course of just a week, WolfCo got to work replatforming Show Me the Eats onto a more versatile technology stack that would allow them to grow and scale. Leveraging Algolia for more advanced location search, the site uses visitors' IP addresses to determine nearby restaurants and display available fulfillment options—including COVID-19 friendly options like takeout, curbside pickup, and delivery.
WolfCo designed and developed an admin portal that made it simple and easy for the team to manage real-time information for more than 20,000 restaurants.
As thousands more restaurants signed up to be included in the database, Show Me the Eats also allows users to submit their own local restaurants to be included. From a powerful and easy-to-use admin portal, site administrators could manage real-time information for more than 20,000 restaurants, updating crucial details like open hours and status of different dining options.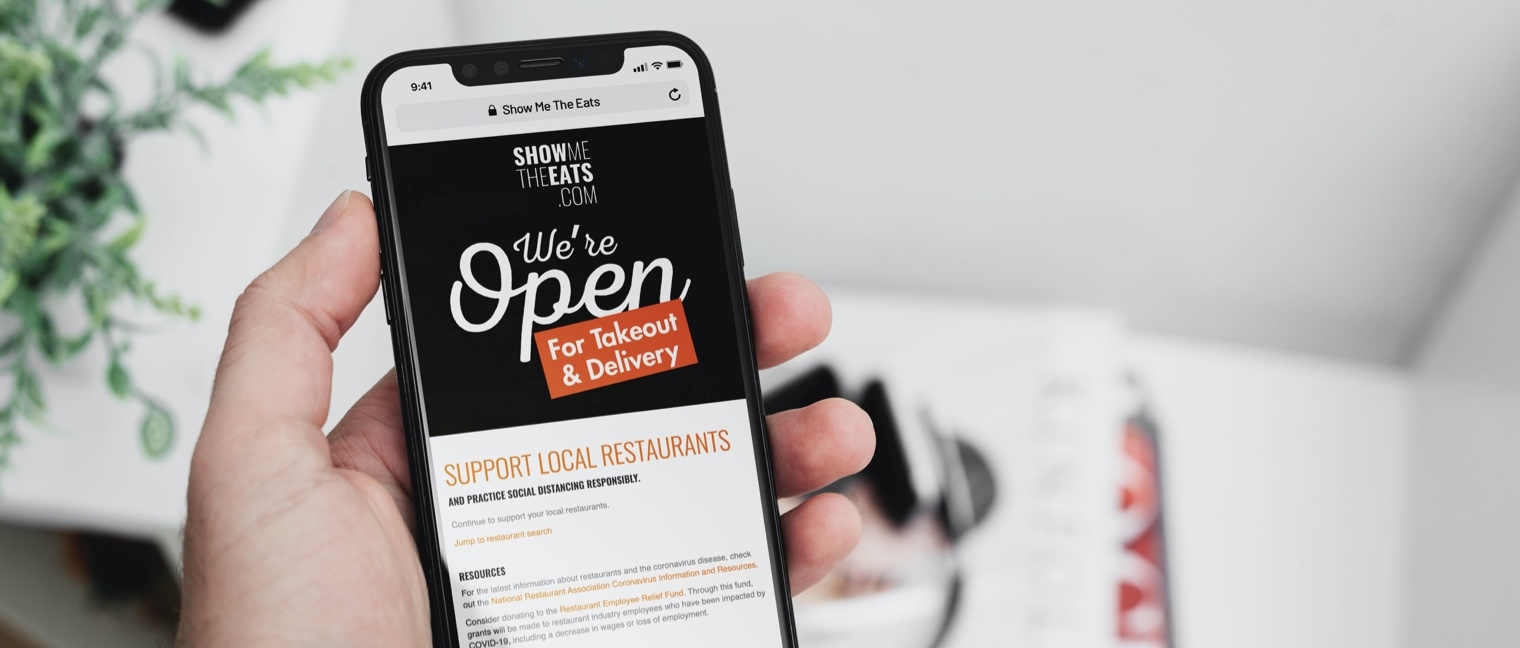 THE OUTCOME
Discover new restaurants and support your favorites.
With their more capable new platform, Show Me the Eats soon saw thousands of daily active users browsing and clicking through to order at restaurants throughout Chicago. The site served as a marketing tool for restaurants during the global pandemic, and the team's first priority remains matching up diners to support local restaurants in their time of need.
Looking ahead, WolfCo is helping to strategize ways to better use data and understand how traffic flows through the site to each restaurant. In addition to providing links to restaurants' social media accounts, Show Me the Eats also includes links to donate directly to restaurant workers to ease this difficult time for the restaurant industry.
WolfCo was instrumental in getting our site off the ground and helping us adapt to demand during the pandemic. The admin portal they developed in particular solved some major process issues for us, and allowed our team to manage a library of more than 20,000 restaurants much more easily.